ArCHflik™ is ArCH's video library.  We hope you will find titles & subjects here to provide education, enjoyment and insights into the world of Licensed Architects who design homes and about residential architecture.
ArCHflik™
ArCHflik™ is ArCH's video brand.  Look for upcoming videos on a variety of subjects.
Video 1:
VALUE OF A LICENSED RESIDENTIAL ARCHITECT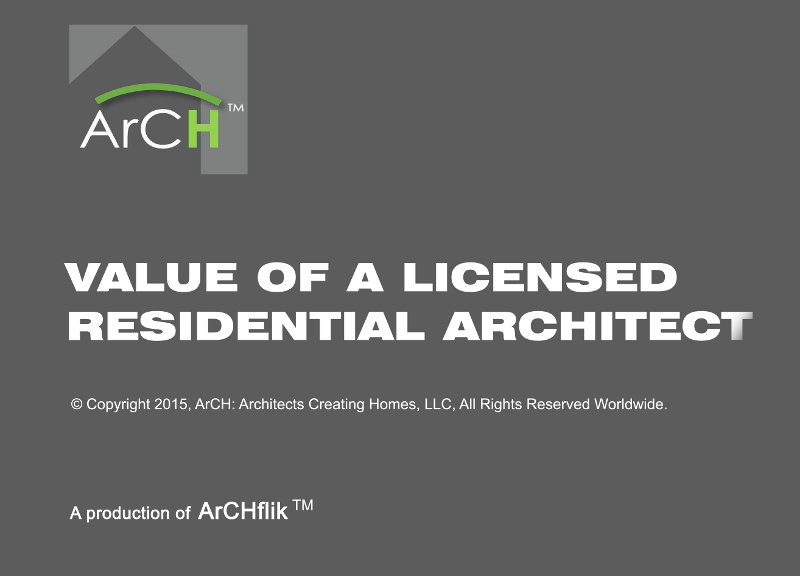 Click on the image of the video screen above to start the YouTube version.
Video 2:
Subject: ArCHspec™ Architectural Specification System
Video 3:
Subject: Additional information re: ArCHspec™ & Best Practices

Video 4:
Subject: ArCHdes™ (Design Excellence Selection) Awards Program
Look for more videos here over the months and years to come…