This page represents the 2018 ArCHdes™
(Design Excellence Selection) awards.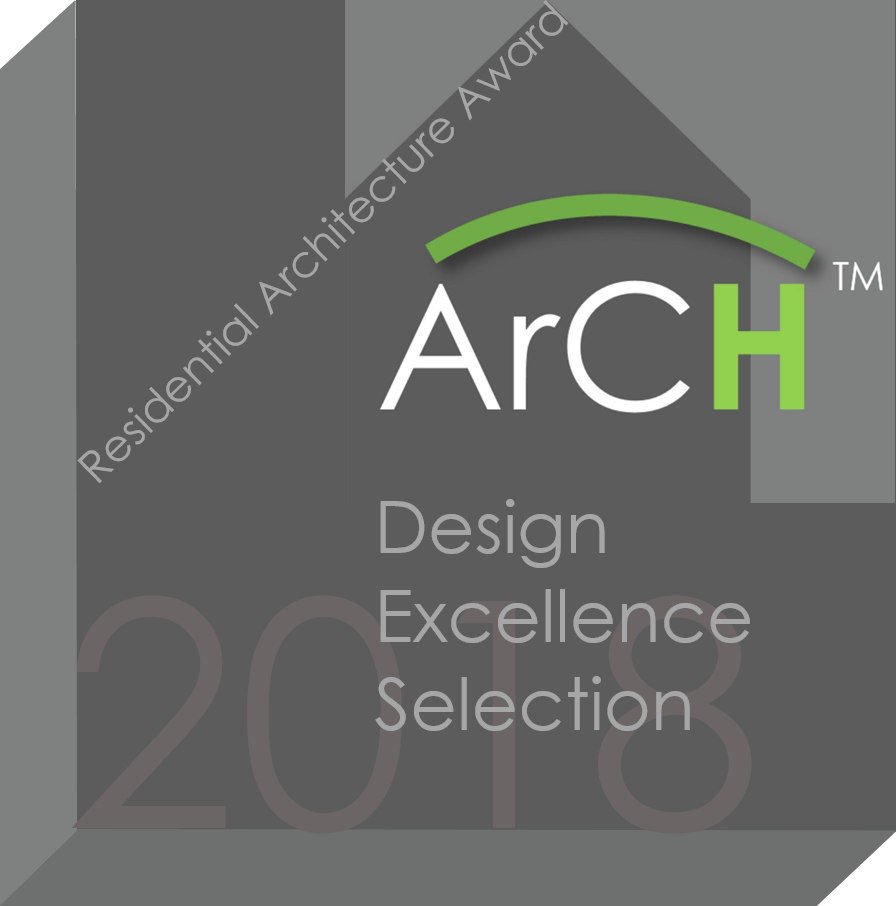 This year (2018) there were more entries than ever before, from all across the USA and world, reflecting ArCH's global membership.  Wouldn't your firm assert itself better if it was an Award-Winning company?  Each year, once a year, members of ArCH have the opportunity to become recognized for their good works.  You can't win if you don't enter. Remember: if you are a Licensed Architect practicing anywhere on the planet, you can join ArCH here:
Join ArCH
All of the ArCHdes winners represent a positive and substantial VALUE to the project Owners. In other words: the design of each Architect added Value to the project that would otherwise not exist.  One of the reasons for Architects to exist and to continue designing homes for their clients. No other entity provides this level of quality and value: an Architect.
THE ArCHdes2018 WINNERS:
———————————————————
ACM Design PA
Asheville, NC, USA

Jury Comment:
This Architect, displays in all projects done by the firm, meticulous attention to detail, inside and out.  In the interiors, careful attention is made with the use of trim and materials, to boldly define spaces and impart elegance to the project(s). This is a seasoned design veteran, highly knowledgeable in the use of space, form, mass and materials.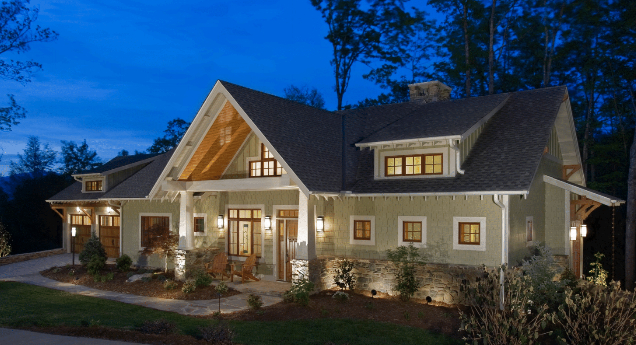 Project: GREN : ArCHdes2018 award
Jury Comments: wonderfully detailed Arts & Crafts cottage with sensitively scaled features, including shed-roof dormers.  Nice transoms.  Well detailed interior.  Nothing left to chance in these Architect's designs.  Everything is designed and detailed to work properly and be part of the overall composition.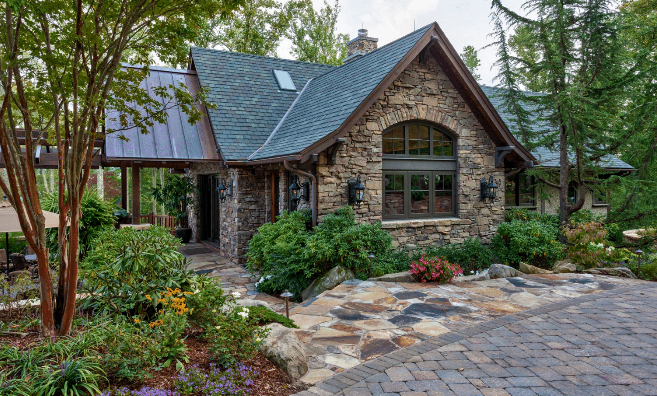 Project: KGHZ : ArCHdes2018 award
Jury Comment: in addition to the other positive comments for this Architect's projects, this guest house displays uncompromising attention to detail, like a jewelry box of "best features."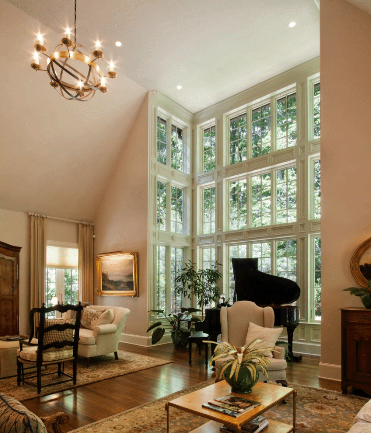 Project: MRHS: ArCHdes2018 award
Jury Comments: unexpected two-story glass wall with returns for a palatial grand piano playing experience, along with excellent views from other furniture arrangements.
———————————————————
Craig W Isaac Architecture
Charlotte, NC, USA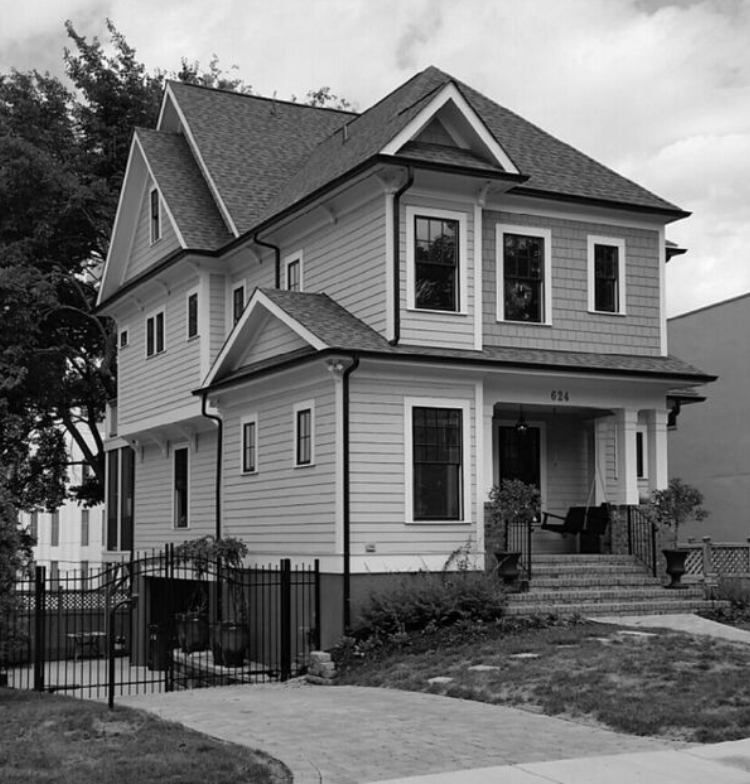 Project: #1: John:  ArCHdes2018 award
Jury Comment: This project exhibits a nostalgic trip to yesteryear, with an experience eye to contemporary massing and detail.
Project #2:  Davis: ArCHdes2018 award
Jury Comment: This project is an amazing transformation: from a plain existing tract house to an expressive gable manor house the envy of all other homes in the community. The Architect's capability to add a 2nd floor over existing space illustrates a master at work with his craft.  This Architect adds values to the homes he renovates for his clients.
——————————————————–
Dion Seminara Architecture
Queensland, Australia
Jury Comment: On many of this Architect's projects, he continues to display an extraordinary ability to weave an unexpected swimming pool into the structure of his new additions.  He also displays, in every project, his trademark use of special large operable glass door areas, wherein the inside moves out and the outside moves in, psychologically doubling the perceived space in the home.  This gives his clients an unequaled sense of luxury and spaciousness.  This Architect adds a huge value to the homes he renovates and expands.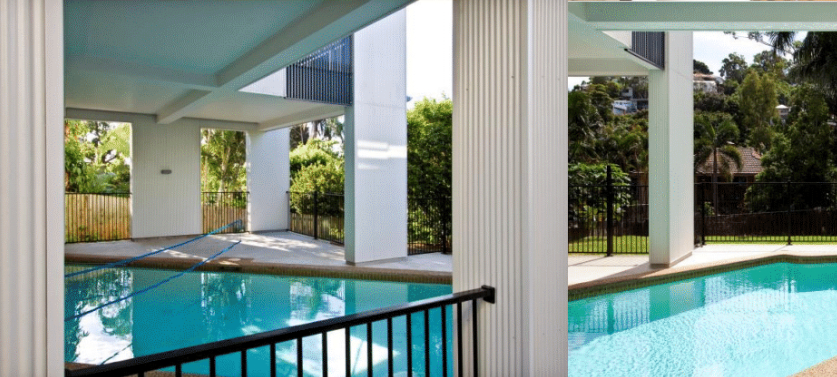 Project:  Hamilext:    ArCHdes2018 award
Jury Comment: as indicated in the overall comments for this Architect, here is one of his classic pool additions being woven into the fabric of the house and additions.  The result is a homeowner's experience of opulence and views where none existed before.

Project:  Hawqldr:     ArCHdes2018 award
Jury Comments: this Architect has the ability, in project after project to create new kitchen spaces in both renovated and new additions that expand the feeling of spaciousness and functionality, merging the public spaces in his residential projects.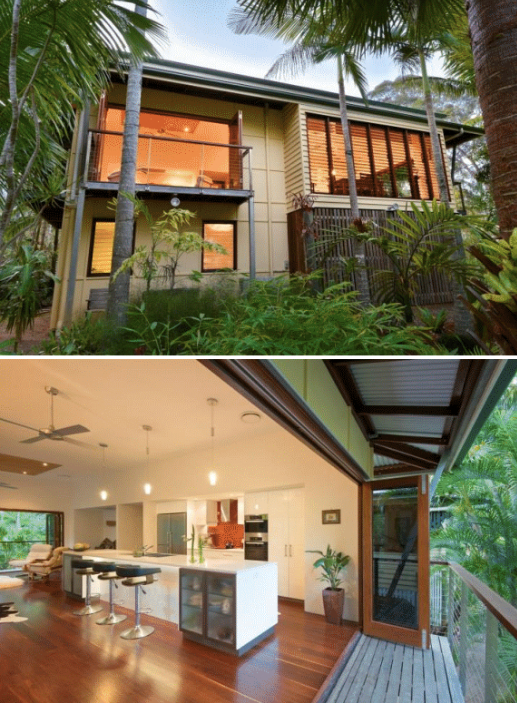 Project:  Morayreno: ArCHdes2018 award
Jury Comments: This Architect has the ability to raise even plain existing houses into the realm of architectural splendor with contemporary detailing as exhibited on this project, wherein his trademark folding exterior glass doors merge the interior with the exterior, turning the home's spaces into a grand experience. This Architect delivers a tremendous added value to the homes he designs and renovates.
———————————————————
HOME ARCHITECTS
Cashiers, NC, USA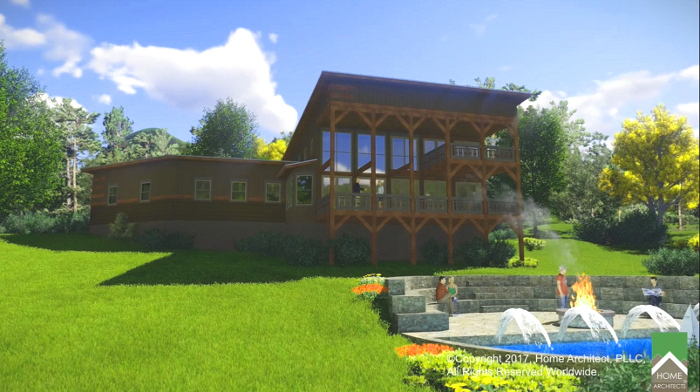 Project:  Mountain View Meadow       : ArCHdes2018 award
Jury Comment: Outstanding value design on a budget, that feels like an estate project costing 3x the price of this house.  This Architect knows how to provide a huge value to his clients, providing an upper-end design for a budget construction cost.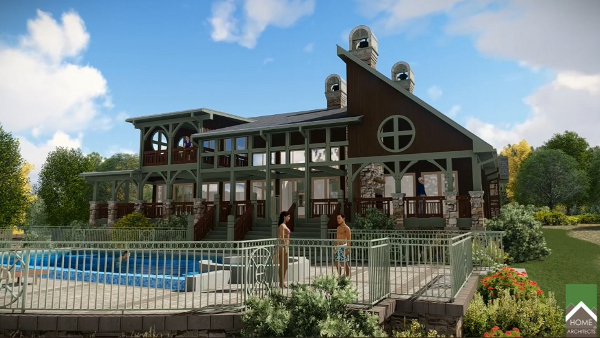 Project:  South Carolina Lake House : ArCHdes2018 award
Jury Commenst: Spectacular lakeside estate mansion project with excellent views of the lake and successful incorporation of massive features such as a large swimming pool area, decks, porches, barn, master planning for future facilities and large motor court turnaround and parking.  Gorgeous design that fits the site in a grand manner.  Nicely executed post and beam details.
Project:  Glenville Renovation            : ArCHdes2018 award
Jury Comments: Incredible transformation of a plain, older country house into a contemporary mountain mansion.  Skillfully designed new addition and renovation features allow for wheelchair access throughout, and a new elevator, interior spacial connections, totally gutted and new walkout basement, helicopter landing pad, exterior ramps, extensive site works including a new palatial entry gate complex and building system upgrades throughout, along with successful mold mitigation.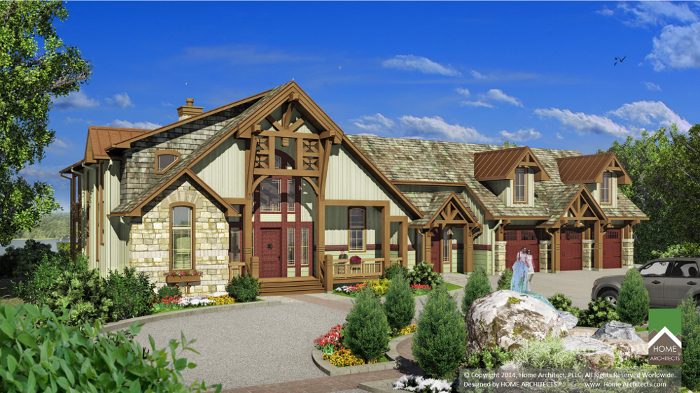 Project:  Alabama Mountain House    : ArCHdes2018 award
Jury Comments: Project adroitly designed a large mountain style home overlooking a grand water/mountain view from on high.  New swimming pool with hot tub waterfall, 3 car garage/shop, extensive 2nd floor loft with guest bedrooms, palatial master suite on main level, large rear porches overlooking main view and pool, from motor court/parking area with boulder fountain, Architect designed over a mile of new roadways and security entrance gate areas with mountain style detailed gates and other features.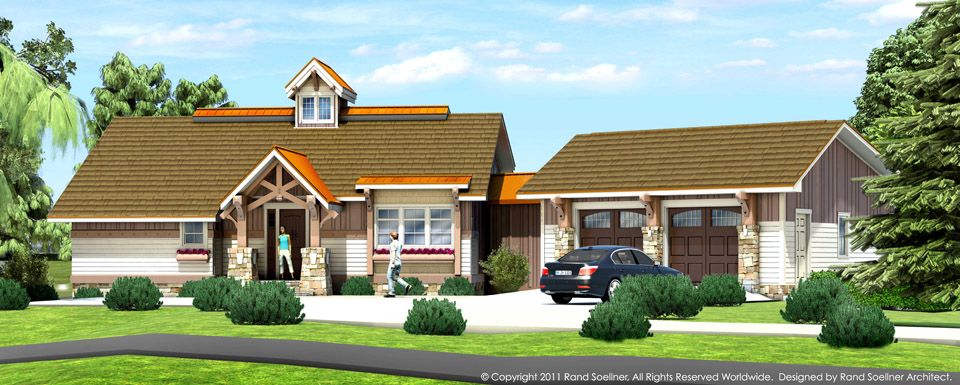 Project:  Virginia Farm House            : ArCHdes2018 award
This apparently humble country cabin from the street transforms into a luxury multi-floor estate house at the rear, with a walkout basement level, and large glass areas and porches providing views of the owner's farm acreage beyond.  An enclosed "bridge" connects the main house to the garage, providing a home office and laundry/pantry directly next to the kitchen in the main house.  A county cottage gable-roofed front porch greets visitors.  The garage is angled to break up the apparent mass of the house from the front.  Copper roofing accents roof pop-outs.  All glass is carefully shaded from the summer sun. All in all, a remarkable design for a country house with appeal.
———————————————————
Kurt Krueger Architects
Los Angeles, CA, USA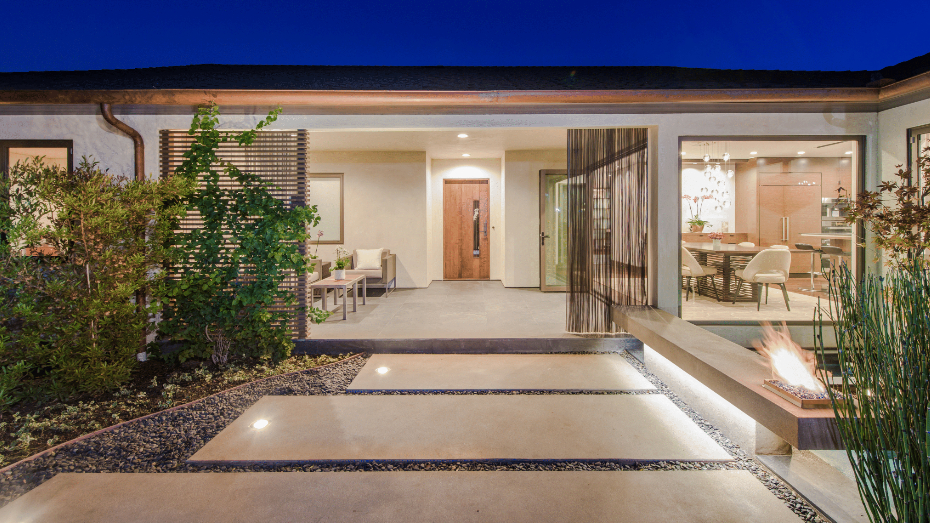 Project:  #1: Sunset Residence:  ArCHdes2018 award
Jury Comments: This Architect knocks it out of the park again.  His firm carefully plans the movement of the entry sequence into his projects, along with unexpected and dazzling features like exterior gas-fueled fire pits and carefully scaled features, like the entry slabs and gravel, to yield a feeling of elegance using ordinary materials.  This Architect creates internal views with large glass areas, plantings, courtyards, exterior living areas and other features when there are no naturally occurring views.  This firm adds considerable value to their projects.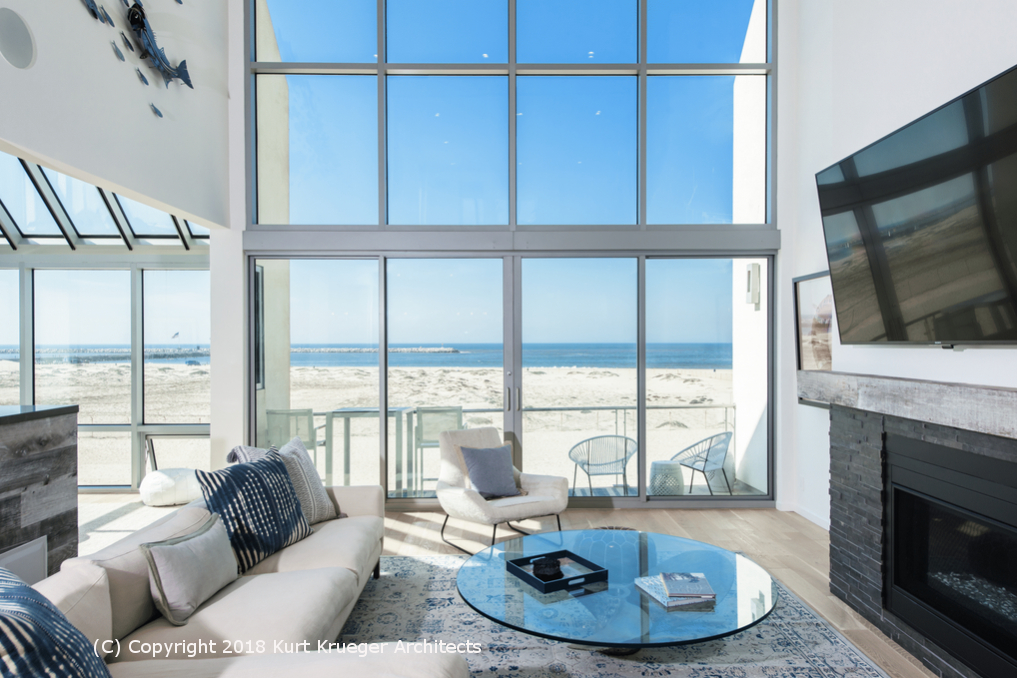 Project:  #2: Ocean Front Walk: ArCHdes2018 award
Jury Comments: spectacular waterfront home. Architect takes advantage by designing 2-story glass walls facing the water.  Logical and beautiful.  Who wouldn't want to live here?  Incredible.  Classic contemporary residential architectural in a grand manner.  But once again: this Architect accomplishes all this splendor with humble materials, like painted drywall.  Minimalist railing details help keep views transparent across deck.Architect adds value to their projects by virtue of their designs enhancing and framing the natural features.  Functional furniture and cabinetry placement insures flow-through views to the exterior from even deeper within the interior.
———————————————————
Larry Folk Architect, LLC
Pataskala, OH, USA
Jury Comments: consistently across this Architect's projects, there is first, an obvious intention to fit in with the surrounding neighborhood, however, the attention to detail is remarkable and sets this Architect's projects on a higher level, transcending mere home building and elevating his projects into the realm of architecture.  His interiors are outstanding, and unrelenting in detail and his use of plentiful rear windows provides an pleasant surprise to both owners and visitors to his homes.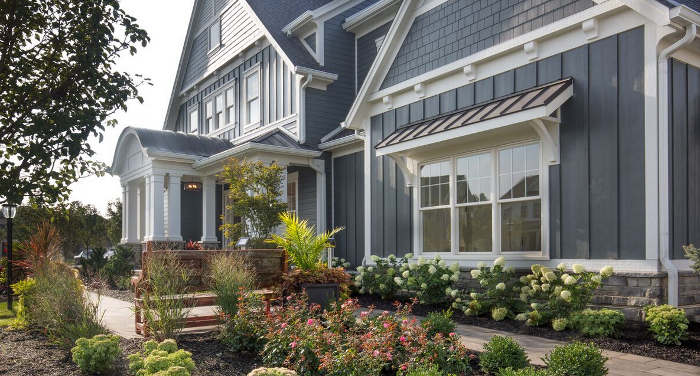 Project 1: Parade Home:  ArCHdes2018 award
Jury Comments: as indicated in the overall comments: this Architect's attention to detail elevates this home from a mere house into architecture and with good functional purpose: such as shed roof features shading and framing glass below, giving it a sense of place while performing a valuable service.  This architect provide added value to his projects.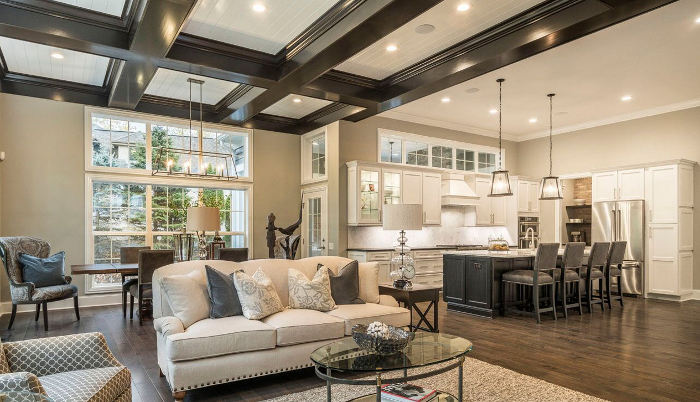 Project 2: Westbrook:       ArCHdes2018 award
Jury Comments: as stated in the overview comments for this Architect, plentiful glass areas in the rear of his homes provide natural light and views.  Also, features like coffered ceilings define interior spaces while providing a feeling of elegance, several notches above most neighborhood houses, while providing a sense of place for built in lighting, which has been carefully planned on the ceilings.  Floor plans with open space planning (as seen here with living and kitchen spaces merging) make his project feel larger.  Other windows over the rear cabinets are a creative touch, making that wall appear more transparent and helping the kitchen to seem more open.
———————————————————
One World Architecture
LaMesa, CA, USA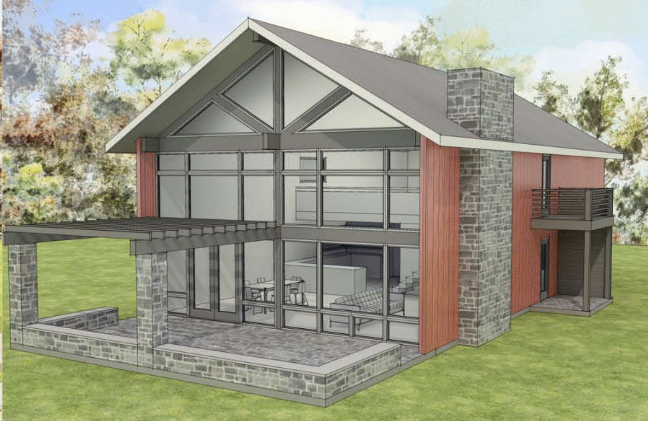 Project: Banuu:           Concept Design ArCH award
Jury Comments: while appearing to be an initial concept design, this has an interesting barn-like industrial feel to it: a single main shape housing all interior spaces, which surely will help control costs and contribute to a feeling of interior spaciousness. Then, the 2-1/2 story glass wall opens to an exterior stone-paved patio.  Architect is adding value to their designs with simple approaches like this.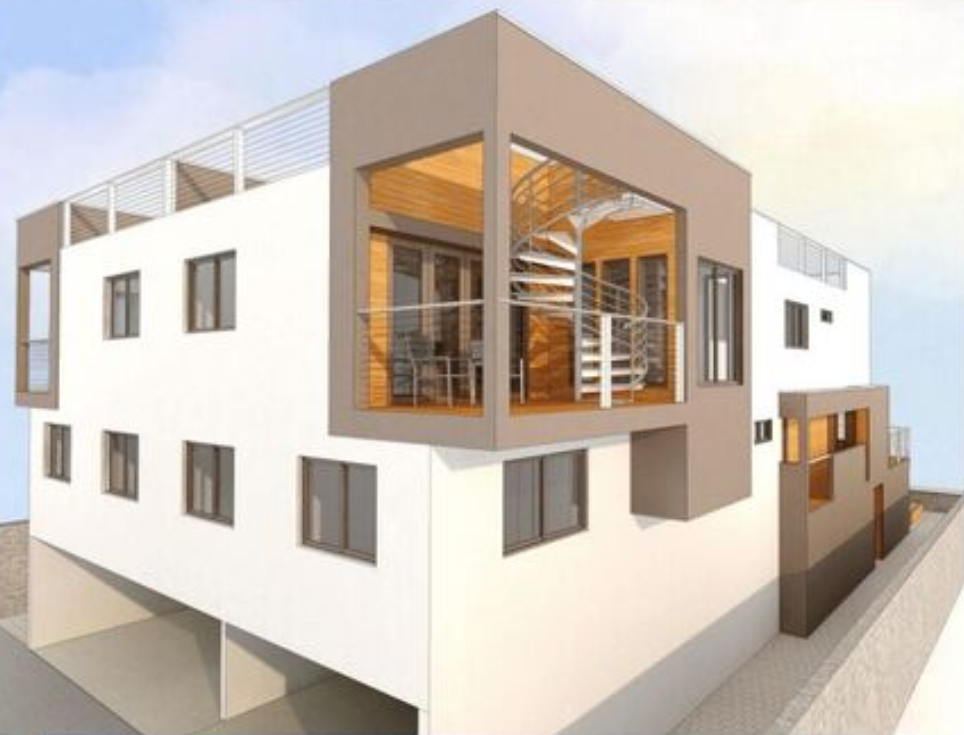 Project: Island Court:  ArCHdes2018 award
Jury Comments: Spectacular high-profile Cubist European Modernist flat-roofed California approach. Delightful 3D corner pop-outs provide tremendous interest to this project.  This treatment continues at other corners and on lower elements, exploding various areas on the surface of the main box.  Very architectural and contemporary.  Gorgeous spiral stair in one exterior space leading up to roof and obvious use of roof for exterior living.  Artistically, this is on the level of Mondrian, in three dimensions.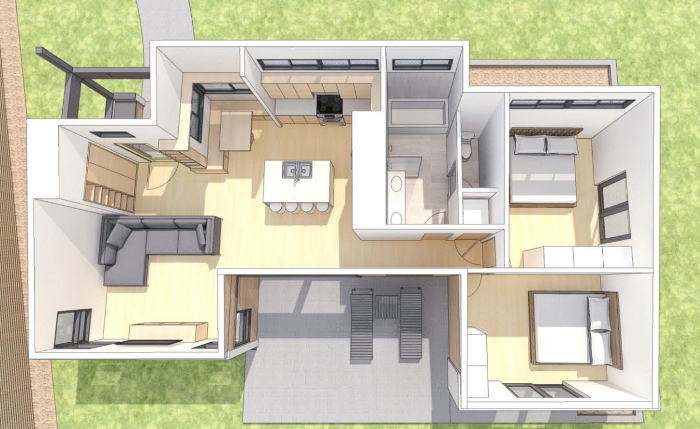 Project: Jones:            Concept Design ArCH award
Jury Comments: interesting and compact concept design.  Clear definition of entry-public side and rear private/view side.  Simple but thoughtful arrangement of spaces.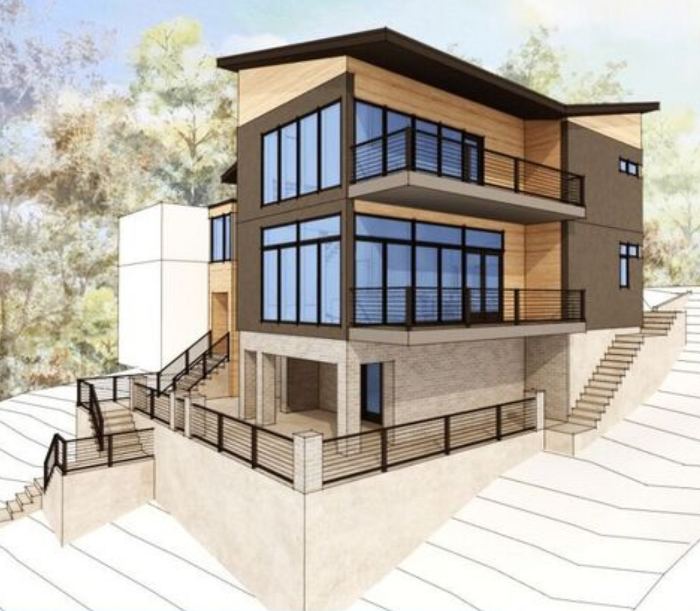 Project: Kunau:           ArCHdes2018 award
Jury Comments: Spectacular multi-story vertical house in a hillside.  Careful attention to the various stairways and integration with the topography of the site.  Interesting change of materials on various wall planes at different levels.  Nice lower slope shed roof profiles.  Striking modern design with interior spaces exploding with large glass areas to showcase hillside views.
———————————————————–
SWALLOWTAIL ARCHITECTURE
Summerville, SC, USA
Jury Comments:This Architect has an amazing depth of design capability.  The firm's work displays the solid ability to handle historic renovations along with contemporary projects and everything in between.  We believe this Architect can handle any type of residential project successfully.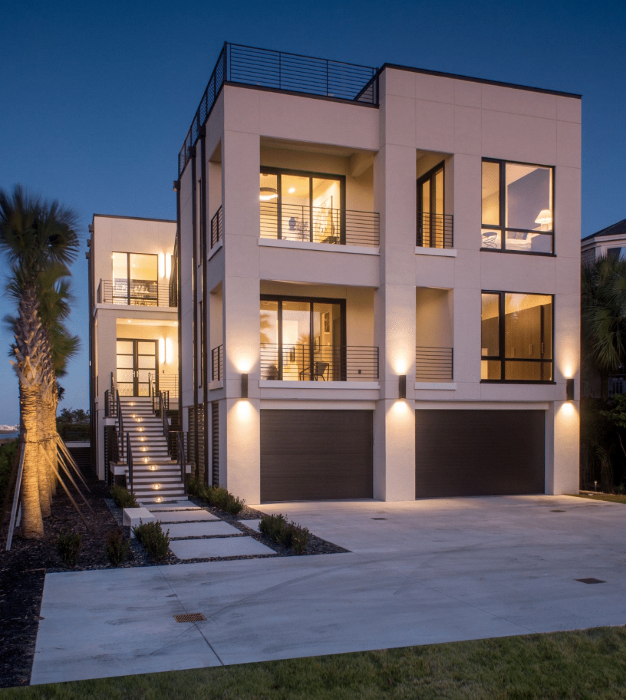 Project: Gallery House: ArCHdes2018 award
Jury Comments: This project has an inviting and comfortable-looking entrance stair sequence, leading up and into a classic modern stucco box on 3 levels.  Simple design maximizes exterior views with sliding glass doors, including toward the water to the rear.  Roof top is utilized with the flat rood and perimeter railings.  Appealing lighting inside and out.  Simple details yield good value added by Architect.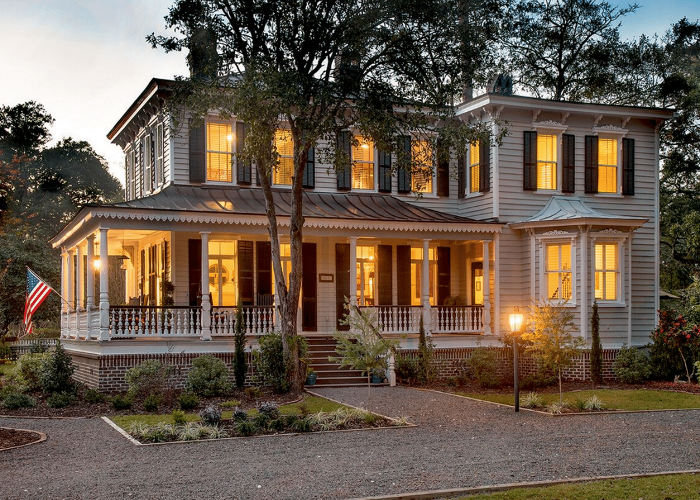 Project: Historic Summerville Renovation: ArCHdes2018 award
Jury Comments: this Architect's versatility is evidenced by the fact that they can not only design 3-story contemporary projects on Big Water, they also can design sensitive historic renovations like this project.  The careful and measured use of historic railing pickets, scalloped porch fascia and decorative rafter tails at the top level provide a sense of history that appears like this house has looked this way for a hundred years.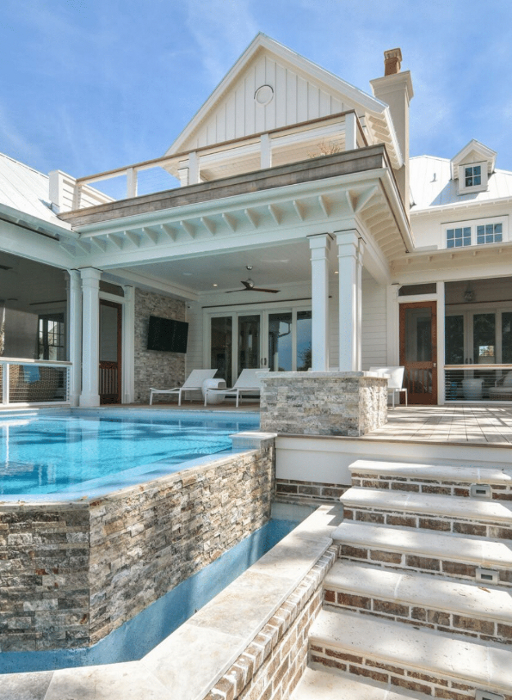 Project: Luxury Low Country House: ArCHdes2018 award
Exciting features in this design, such as the swimming pool designed as part of the exterior spaces close to the home.  Mastery of rich details such as infinity edge, stone, copings, posts, rafter tails, fascias.  Interior spaces impeccably designed by this Architect.  Attention to detail everywhere.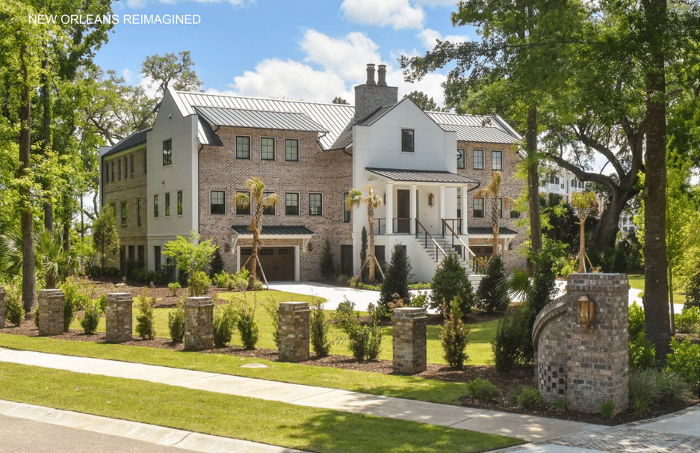 Project: New Orleans Reimagined: ArCHdes2018 award
This creative project includes both modern and historic features and materials.  Architect successfully solves the main living floor being on the 2nd level to to Floor Plain requirements, with a front stair and landing arrangement.  Expressive metal roof elements.  Incredible water park at rear pool for children.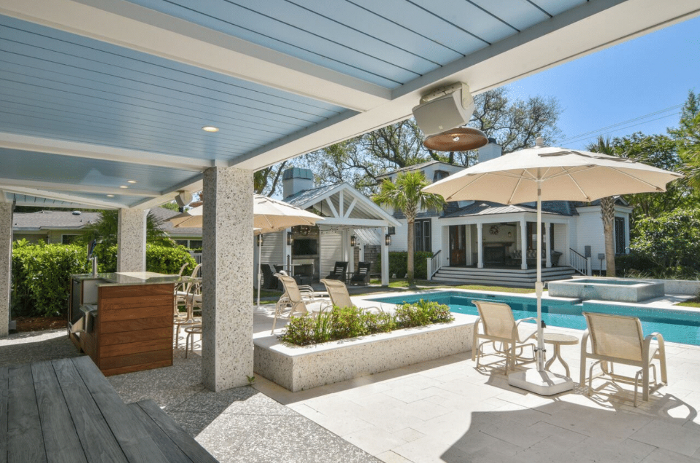 Project: Outdoor Living Renovation: ArCHdes2018 award
Jury Comments: Creative expansion of exterior living areas to bring the inside out.  Successful project working with the constraints of existing structural elements.
---
Brandt Hay Architect
Celebration, FL, USA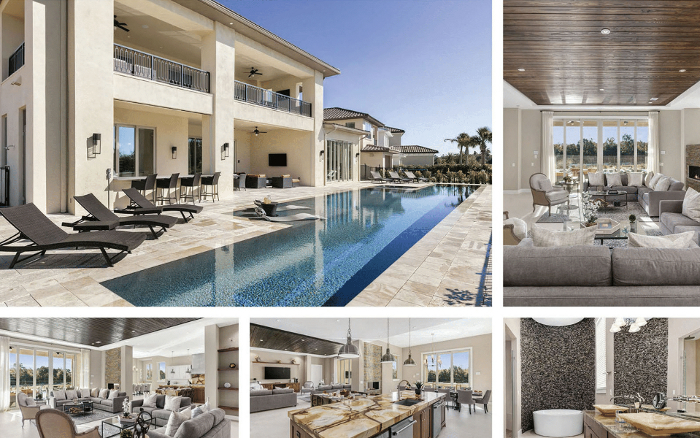 Project: Castle Pines: ArCHdes2018 award
Jury Comments: Once again, this Architect displays his ability to design large Florida mansions with swimming pools and outstanding interiors.  In this projects, the approach sequence is carefully handled, in the transitional walkway up to the home front door.  The interior provides high-profile features such as the rounded bath element, large open kitchen and substantial glass areas open to the outdoor pool area and view.  Exterior is restrained and simple, providing value to the Owner.
———————————————————–
Yardstick Studio, LLC – Architecture
Denver, CO, USA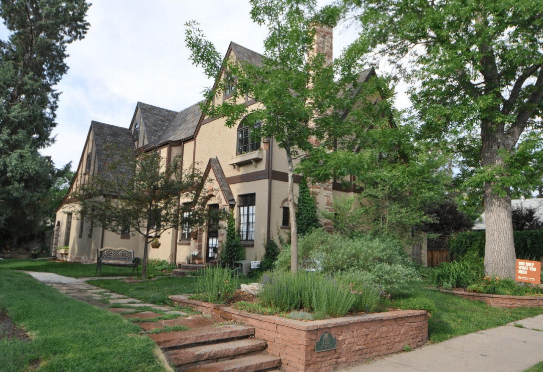 Project: Clay: ArCHdes2018 award
Jury Comments: This Architect periodically submits a historic type of project, often due to urban Denver requirements regarding historic areas in the city.  Once again, the Architect has successfully solved this design requirement and provided a handsome house on a limited site, that looks likes its been there for a very long time, but that happens to have been well-cared for over time.  Nice exterior remote entry steps and retaining wall planter.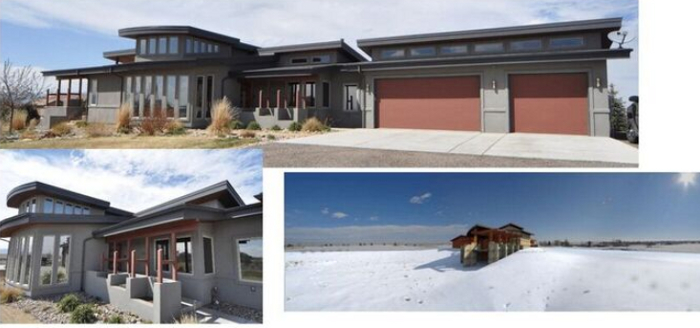 Project: Highland52: ArCHdes2018 award
What makes this house so remarkable is the smaller photo of it during the winter.  You ca really begin to understand how this creative long design merges well with the mega land topography.  Lots of glass and architectural features provide views to the breathtaking scenery.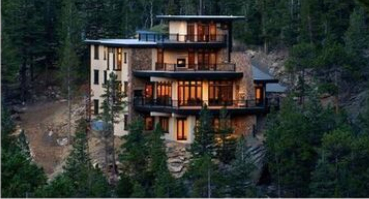 Project: Saddleback: ArCHdes2018 award
Jury Comments: spectacular multi-level mansion on mountainside.  Remarkable features, like a 45'+/- tall central atrium with natural light and views due the large glass areas, responding appropriately to the incredible views.  Architect obviously is capable, detailing project for a variety of conditions stair-stepping the massing down the mountain slope to foundation walls and stonework.
———————————————————