10.  First, let's identify what ArCH is:
ArCH is: the international organization of Licensed Architects focused on residential architecture, professional excellence, member assistance, friendship & success, Client value & service.
ArCH's motto: Improving Residential Architecture
You are part of something important that helps improve what we all do as professionals.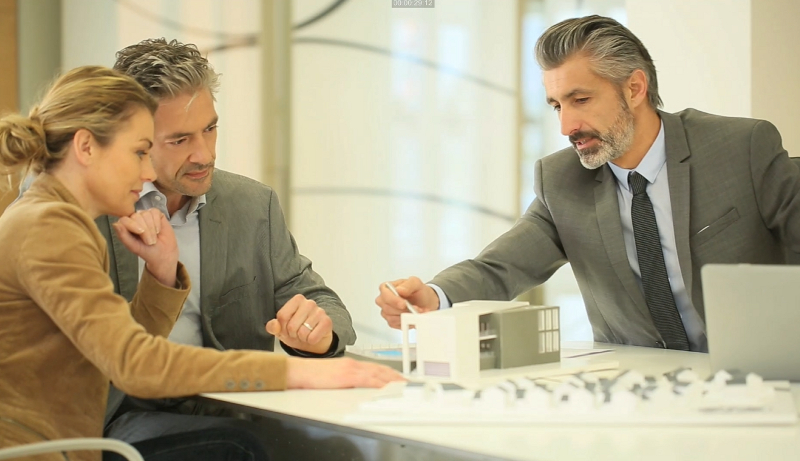 12.  Check out the What's in it for Me? webpage.  That synopsizes many of the points reviewed here.
15. BENEFIT:  YOU CAN DECLARE THAT YOU ARE A MEMBER OF ArCH, WHICH PROVIDES YOUR FIRM WITH PRESTIGE, THEREBY ENCOURAGING CLIENTS TO HIRE YOU
Post the following on your website (and verbally say it when meeting possible Clients):
.
__________________ (your name), ArCH, Architect, is one of the few Licensed Architects in this region who is a member of ArCH: Architects Creating Homes, an internationally recognized association of Architects specializing in the design of residential architecture.
Which distinguishes your firm from every other company trying to design houses.  ArCH sets the Housing Architect professionals apart from every other type of Architect who designs 7-11s, supermarkets, fire stations, high schools, theme parks and parking garages.  If you're going to have an operation, like heart surgery, you want the best specialist (a cardiologist) in your region, not just a general practitioner.
20. To our knowledge, ArCH is the only independent professional organization in the world composed solely of licensed Architects practicing residential architecture.
BENEFIT:  YOU ARE PART OF AN ORGANIZATION THAT CAN HELP YOU, YOUR BUSINESS AND YOUR CLIENTS

This means that ArCH focuses on the unique issues facing residential Licensed Architects today, throughout the world, like no other organization can, who also have other member types within their group.  ArCH is an advocate exclusively for residential Architects.  The term "Architect" means licensed as an Architect in at least one state in the USA, and/or at least one country in the world.  ArCH is the only entity daily working to help improve residential architecture and to help residential Architects thrive.  ArCH is independent.  All ArCH funds are used for residential Architect programs & administration of residential architecture matters.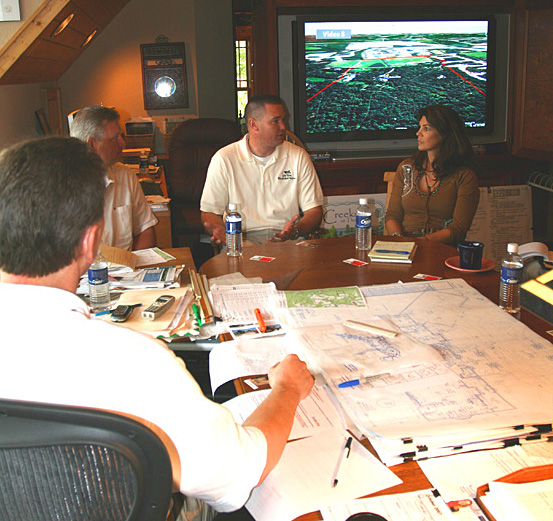 25.  BENEFIT: USE AND COPYING OF ArCHflik™ VIDEOS THAT PROMOTE RESIDENTIAL ARCHITECTS
ArCH produces custom-made original videos, such as: Value of a Licensed Residential Architect © Copyright 2015, Architects Creating Homes, LLC, All Rights Reserved Worldwide.  Short movies like this help your Clients to understand the value you, as a License Architect, bring to their home design project, in just a few short, entertaining minutes.  ArCH encourages linking of the ArCHflik™ videos to your own company website.
30. BENEFIT:  "FIND AN ARCHITECT" GLOBAL DATABASE TO HELP THE PUBLIC FIND ArCH members (including your firm)

When an Architect joins ArCH, they receive their own ArCH webpage, on which they may include many of their projects and text to describe their practice, and one link back to their company website.  We know of no other organization that provides this marketing assistance as part of basic membership dues.  And, there is an ArCH "Find An Architect" database on the ArCH website, which the public can search to find ArCH member companies, by specialty and/or geographic location globally.  Some members join for this exposure alone. This ArCH benefit is active and working right now to help ArCH members gain increased exposure.
To have your own ArCH webpage established you first need to register.  You do that here:
ArCHregistration
Once you have registered, ArCHadmin will create your blank firm page.  Then, to add content see this:
Adding content to ArCH firm webpage
Also look under the ArCH main menu under MEMBER LINKS>BLOG and select from the pop-out menu to learn more about how to use the Word Press format in which the ArCH website is operated.
31.  ArCHforum™
BENEFIT: EXPAND YOUR OFFICE BRAIN-POOL FOR NOTHING
Whenever you or any registered ArCHmember wishes to do so, you/they can log-in, then type in a new topic on the ArCHforum.  When you do this, your comments are instantly emailed to all ArCHmembers all over the world.  So, if you are looking for input on a problem or wish to dispense helpful information, this state of the art organization communications system helps you transmit your thoughts to all other ArCHmembers.  Sort of like expanding the size of your own office, many-fold.  And you obtain replies from other ArCHmembers, increasing the brain-pool of your office.  A great asset to have by becoming and remaining an ArCHmember.
32.  GLOBAL ORGANIZATION
BENEFIT:  YOU ARE PART OF AN ARCHITECTURAL ORGANIZATION WITH A GLOBAL PERSPECTIVE OF THE ISSUES OF OUR PROFESSION WHICH HELPS YOU FIND SOLUTIONS

ArCH is composed of Licensed Architects from the USA and around the world.  This licensure can be from any authorized governmental/country/state/provincial entity that certifies the credentials of Architects, with documented evidence of licensure.  Since ArCH began in the USA, that continues to be its base.  However, there are now members on the ArCHexComm from different continents around the world, such as Australia.  The goal is to one day have steering committee representatives from most, if not all of the main continental land masses.  The ArCHexComm meets once a week via Skype and this allows the ArCH steering committee (ExComm) to take the pulse of residential architecture globally every 7 days, 52x a year.  No other organization on the planet has this reach or information gathering capability, focused on residential architecture, being practiced by licensed Architects.  ArCH quickly identifies the common issues of the day, then discusses and implements methods to improve situations and puts those solutions into motion rapidly.  This organization, although global, is not hamstrung in its decision making abilities.  Part of this has to do with the lean ExComm structure.  Be part of the global future of our profession.

35.  THE "ArCH" DESIGNATION AFTER YOUR NAME
BENEFIT:  DISTINGUISHES YOU AS AN ARCHITECT SPECIALIZING IN HOME DESIGN

Means: first of all: that you are a LICENSED ARCHITECT, who specializes in the design of residential architecture, unlike the designations from other organizations, which allow unlicensed people to share in their acronyms.  When people see "ArCH", they know that you are a registered professional, with expertise in housing design.  (This is, of course, at the time of your application into ArCH and confirmation of your registration board and your continuation of that licensure).
Secondly: that you are a member of the leading independent professional society of Architects on the entire planet that stands for improving residential architecture.
40.  THOUSANDS OF DOLLARS OF DISCOUNTS IN THE ArCHstore for ArCH PRODUCTS
BENEFIT:  YOU SAVE A LOT OF MONEY OBTAINING RESIDENTIAL ARCHITECT ORIENTED APPLICATIONS THAT YOU CAN'T FIND ANYWHERE ELSE

When you become an ArCHmember, you can buy ArCH products for substantial discounts off the non-member prices at the ArCHstore.  These aren't just baseball caps.  We're talking about fully-featured architectural specification systems, detailed forms of agreement between you and your Clients and other forms indicating what Surveyors, Geotechnical Engineers and others need to have in their proposals to your Clients and more.
If you already are an ArCHmember and need the coupon codes to obtain your discounts for ArCHstore products, send ArCH a message requesting that here: ContactArCH
Make sure you identify yourself and your ArCHmembership number and your email address.
.
45.  EXPAND YOUR CIRCLE OF FRIENDS TO INCLUDE SOME OF THE BEST RESIDENTIAL ARCHITECTS IN THE WORLD
BENEFIT:  THIS COULD BE PRICELESS: LEARNING SOME CRITICAL ASPECT OF HOUSING DESIGN FROM A PEER IN ANOTHER COUNTRY, OR LEARNING HOW TO DEAL WITH A DIFFICULT ISSUE IN A CREATIVE & EFFECTIVE MANNER

ArCH attracts the best and brightest residential Architects there are on the planet.  And since ArCH is GLOBAL, there are no restraints on the membership's location.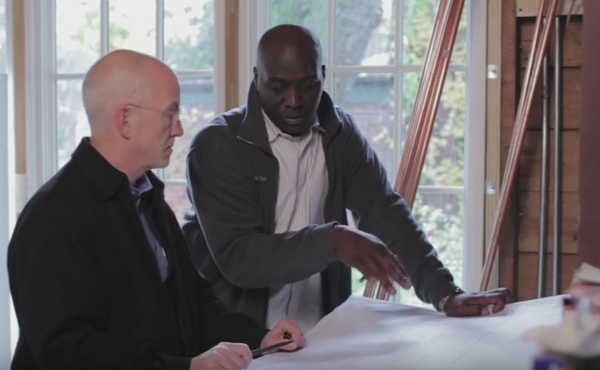 .
50.  PASSWORD TO THE ArCH MASS PAGE
(Marketing Architectural Services Successfully)
BENEFIT:  FREE ARCHITECTURAL MARKETING ADVICE FROM SOME OF THE BEST RESIDENTIAL ARCHITECTS ON THE PLANET

This password-protected page on the ArCHwebsite reveals tips and techniques that other ArCHmembers are using nationwide & globally to help them obtain projects.  Get the potential Client's attention.  Be paid while doing that.  Explain your form of agreement.  Close the deal.  Get new architectural projects.  This alone is worth the price of admission to ArCH.  Nuggets of wisdom from your successful peers throughout the USA & world. Learn how other Architects are successfully obtaining new income-producing projects.  If you don't have this password, use the Contact ArCH form and ask for it.  It uses the same password as the main ArCHstore Coupon Code.
60.  OPPORTUNITY TO HAVE ONE OR MORE OF ArCH member PROJECTS FEATURED ON THE ArCH HOMEPAGE SLIDESHOW
BENEFIT:  YOUR FIRM COULD BE SEEN AND RECOGNIZED AS ONE OF THE LEADING RESIDENTIAL ARCHITECTS IN THE WORLD (ArCH insists that your copyright appear, identifying your company)

In addition to the previous items, when an Architect joins ArCH, they have the opportunity to have at least one of their best projects featured on the Main ArCH website slideshow, that appears at the top of every ArCH webpage, giving ArCH members tremendous exposure.  This ArCH benefit is active and working right now to help ArCH members gain increased exposure. Send your images exactly 1000 x 378 pixels and your copyright on the image (see ArCH examples at the top of this and every ArCHwebsite page) to:
ArCHmemberBigSlideShow
Make sure you identify yourself and include your ArCHmember number, phone and reply email address.  Note: as ArCH grows, this may not always be possible, due to sheer numbers.

.
70.  IMPROVE RESIDENTIAL ARCHITECTURE AND YOUR PRACTICE
BENEFIT:  YOU WILL BE IMPROVING THE PROFESSION OF WHICH YOU ARE A PART.  YOUR IDEAS MATTER.  YOU CAN HELP MAKE CHANGE FOR THE BETTER.  NO POLITICS.  JUST CREATIVE, CAPABLE ARCHITECTS MAKING THINGS BETTER.

Be part of the only independent professional organization composed of 100% Licensed Architects, working with ArCH members to improve our situation in America & the world, and to improve the practice of residential Architecture.
For example, just a few of issues ArCH Focus Groups are addressing:
– ArCHnotes™ (Construction Document Numbered Notation System) √ done (bundled with ArCHspec™.
– ArCHspec™ (Architectural Residential Specifications) √ done.
– ArCHsuite™ (bundled package of ArCH forms and specs) √ done.
– ArCHforms™ (Architectural forms of agreements for residential practice) √ done.
– Environmentally Responsive Design Techniques.  See ArCHstore.
– Improved Insulation in Houses  (in progress)
– Healthier Home Materials & Systems (in progress)
– Certified Residential Architect focus team system (CRAfts) √ done.
– ArCHdes™ (Design Excellence Selection awards program) √ done.
– ArCHmag™ (e-magazine) (in progress).
– Much more. Some of the programs listed in this paragraph are in development.

80.  ArCHmag™ e-MAGAZINE FEATURING NEW MEMBER PROJECTS
BENEFIT:  ADDED EXPOSURE FOR MEMBER'S PROJECTS / FIRMS (pending feature, not yet accomplished)

Each new ArCH member will have at least one of their best projects featured in at least one issue of the ArCHmag e-Magazine.  This is excellent public exposure of this exciting digital medium.  This is a new program under development.
90.  ArCHdes™ YEARLY ArCH AWARDS PROGRAM
BENEFIT:  BE RECOGNIZED FOR YOUR FIRM'S QUALITY HOME DESIGNS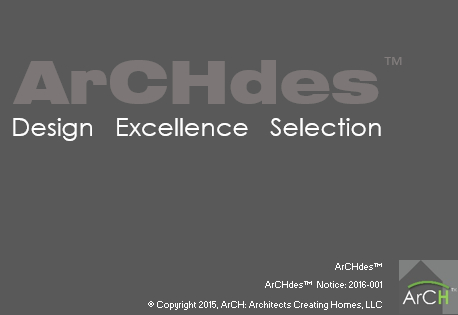 ArCHdes™ Design Excellence Selection: This is ArCH's yearly design awards program.  All ArCH members are encouraged to participate and enter.  There are multiple awards in each category of home type, not just one overall winner.  Worthy projects receive an award.  The award is in JPG/PDF form, so that winners can proudly display the award on their websites, helping to define their residential architecture as distinctive and of quality.
Click here for more information:  ArCHdes™
If you know that you produce residential architecture of outstanding quality and have been disappointed in other organizations to not see proper recognition of your style of design, you might be pleasantly surprised that your chances are very good with ArCH.
And now, the ArCHdes™ program is the easiest pathway to achieving the world-class CRAfts™ designation (Certified Residential Architect).

100.  ArCHforms™ AGREEMENT FORMS
BENEFIT:  THE ONLY RESIDENTIAL HOUSING ORIENTED FORMS OF AGREEMENT ON THE PLANET.  WRITTEN BY EXPERIENCED ARCHITECTS FOR ARCHITECTS, REVIEWED BY MULTIPLE ATTORNEYS OVER DECADES OF ACTUAL USE IN PRACTICE.

Available through the ArCHstore™, there are agreement forms created with the input of construction, engineering and architecturally-focused attorneys and Architects to best describe the duties, requirements and payment provisions for residential Architects.  Other larger organizations who primarily create agreements to represent large commercial contracts do not have the proper focus that they should (and smaller page count) to better address the contractual provisions of practicing residential architecture.  The ArCHforms are focused on residential practice.  Having the proper form of agreement can make or break a residential Architect.  The provisions in ArCH's agreements come from Architects some of whom have been practicing for over 4 decades.  The provisions that are in these agreements came from hard-learned lessons in the real world.  If for no other reasons, joining ArCH to obtain access to these forms of agreement (for a discount) are well worth the membership fee.  Protecting ArCH member firms with fair agreements, and better educating the Client with the provisions in it will help ArCH member companies to run more smoothly and with fewer misunderstandings.
These forms are active and available at the ArCHstore on the ArCH website. The primary AOA (Architect-Owner Agreement) form is available.  The OGCA (Owner-General Contractor Agreement) is available, which is fully coordinated with the AOA.  And there are more, now available.  These forms have a nominal one-time fee charged for your forever use (for 3 years, updates are available at a discounted rate, then after 3 years, you must pay for the latest version, if you wish to have that).  Additional forms for other purposes such as Surveyors, Geotechnical Consultants and others are also available, all suited to residential architecture.

110.  MARKETING ASSISTANCE
BENEFIT: HELP OBTAIN NEW PROJECTS

ArCH members will receive residential Architect marketing tips & techniques to help them obtain more and better Clients. ExComm (Executive Committee) email blasts have been the source of much of this to date, along with hosted world-class marketing input from consultants like Richard Petrie & Enoch Sears, ArCH (Architects Marketing Group).  These will ultimately be formalized into written form digitally, into ArCH e-Books, which will be available for download from the ArCHstore for a nominal charge.  Also, ArCH has planned round table virtual marketing meeting conferences via Skype, which will be recorded and also made available through the ArCHstore in the future.

120.  CEU LIBRARY
BENEFIT: EASY ACCESS TO REQUIRED CEU COURSES
On the ArCH website, there are links to hundreds of free CEU courses from national companies and suppliers.  In addition to these external CEU course sources, the ArCH CRAfts program is developing its own internal series of courses to help educate and certify residential Architects nationally (note: this in no way is meant to interfere or take the place of legal licensure in any country).  CEU approval is pending.

Update: presently, the ArCHceu Focus Group is petitioning all 50 states in the USA to achieve CEU approval authority.  The State of NC has recently given this approval to ArCH.
130.  INTERPERSONAL, CARING MEMBERS TO HELP ArCH members
BENEFIT: COMPETENT ASSISTANCE FROM EXPERIENCED RESIDENTIAL ARCHITECTS

Unlike some other organizations, ArCH's approach makes ArCH members a brother or sister to the other members.  When someone in ArCH has a problem, they can post to the ArCH website blog for assistance and get it, or email other ArCH members.  ArCH is a friendlier architectural organization.  It is a requirement of becoming a member that you will aide other members and maintain a polite and constructive attitude.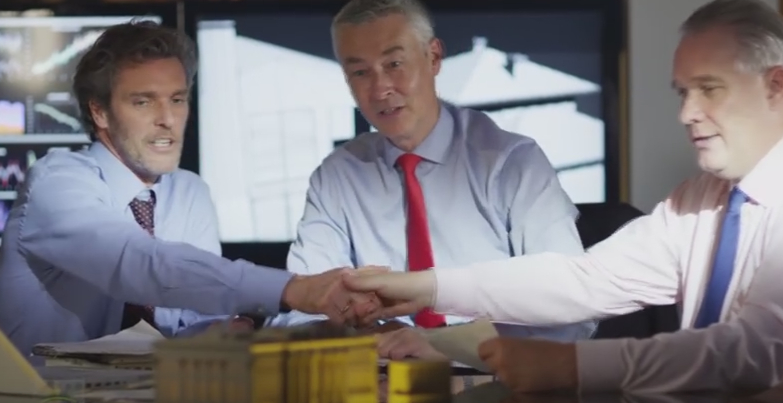 140.  TRUTH, JUSTICE AND THE ArCH WAY
BENEFIT: BE ONE OF THE GOOD PEOPLE IN THE PROFESSION, MAKING A POSITIVE DIFFERENCE

ArCH stands for what is good in house design.  Be part of the professional organization that is leading the way in improving residential architecture today.
150.  FOCUS GROUPS
BENEFIT: PROVIDES YOU WITH PEER RELATIONSHIPS FOCUSED ON SOLVING TODAY'S ISSUES AFFECTING OUR PROFESSION. IN THE PROCESS, YOU DISCOVER SOLUTIONS TO PROBLEMS THAT HELP YOUR FIRM

ArCH has various Focus Groups in which ArCH members can participate, helping to solve the issues that face residential Architects today.  Be part of the answers. Focus Groups are on the ArCH Menu here: ArCH Focus Areas

160.  #1 GOOGLE, PAGE 1 STATUS FOR THE SEARCH TERM: Architects Creating Homes
BENEFIT: YOUR ASSOCIATION WITH ArCH RECEIVES EXCELLENT INTERNET EXPOSURE

Whenever anyone in the USA (and likely, the world) types in that phrase, ArCH is #1, Page1 of Google.  As a matter of fact, ArCH presently covers the ENTIRE page 1 for this search term.  ArCH can be easily found by other Architects and Clients worldwide. While no one can constantly guarantee this status, we believe this is likely to continue.  NOTE: we have also noticed that several ArCH member's ArCH pages for their own companies are ALSO coming up on Page 1, #1 of Google ranking, under the ArCH main listing.  This relates to the ArCH Find An Architect program and listing service.  This peripheral exposure for your firm can only help ArCH member firms.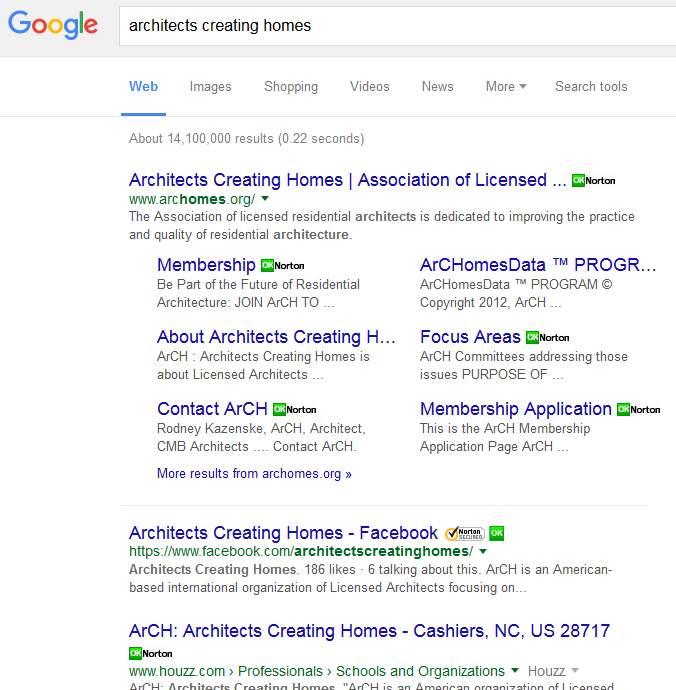 170.  SAVE MORE CASH THAN YOUR DUES EVERY YEAR
BENEFIT: YOU ARE LIKELY TO SAVE MUCH MORE THAN YOUR YEARLY DUES IN SAVINGS on ArCHproducts, and many other benefits

The Architects in ArCH are constantly monitoring what is going on the marketplace and comparing notes with fellow members.  For instance, several members found deals for Revit & AutoCad Suite combinations far below the commercial normal prices, saving them hundreds of dollars on that purchase. SoftPlan deals may also be revealed (and resales have occurred through the ArCHwebsite, saving more than half).  This practice is on-going and all ArCH members are requested to inform a member of the ArCH ExComm (Executive Committee) whenever they discover a great value for other ArCH members.

180.  VALUE
BENEFIT: ArCH YEARLY DUES WAS ESTABLISHED TO BE AN EXCEPTIONAL VALUE TO ITS MEMBERS (NOT BE A LARGE INCOME SOURCE TO THE ORGANIZATION).  MEMBERS BENEFITS FIRST.

ArCH dues was specifically created to give ArCH members an alternative to the much higher dues cost of some other architectural organizations.  ArCH remains less than 25% of some others, so that it would be more affordable and a better value, for more advantages to residential Architects' daily practices.
.
190.  ARCH EX COMM
BENEFIT: ONCE A MONTH, THE "TEMPERATURE" OF THE WORLD'S RESIDENTIAL ARCHITECTURAL MARKET & STATUS IS TAKEN (no other organization has this depth of reach, nor its specificity regarding residential architecture).  WHEN SOMETHING IMPORTANT IS IDENTIFIED, THIS IS SHARED WITH ALL MEMBERS VIA EMAIL: ECONOMY, PRACTICE, MARKETING, DESIGN

Once a month, on the 4th Monday, at 7:30PM EDT/NYC the nationwide ArCH Executive Committee meets virtually, via video conference.  This committee spans the USA & the world.  Some new ArCHmembers are invited to request possible attendance on the ExComm.  9 to 10 seats is the cap on this committee size in the USA, with another 4 from other continents, per the organizational structure, to enable efficient decision-making.  Be part of the organization that is shaping the future of residential architecture.
More: please share your own ArCHbenefits stories with the ArCH ExComm (Executive Committee) as to other benefits you have enjoyed as an ArCH member, or other services you would like to see implemented.