The ArCHbookstore just opened!  Its first title, written for the ArCHpress is:
Specifications for Residential Architecture.
Oooo.  Sounds like a real page-turner, doesn't it?  Sure to give Nelson DeMille a run for his money.  Seriously, this title, written for ArCH, focuses on the reasons why all Architects: Commercial and Residential should be including specifications in their project Construction Documents.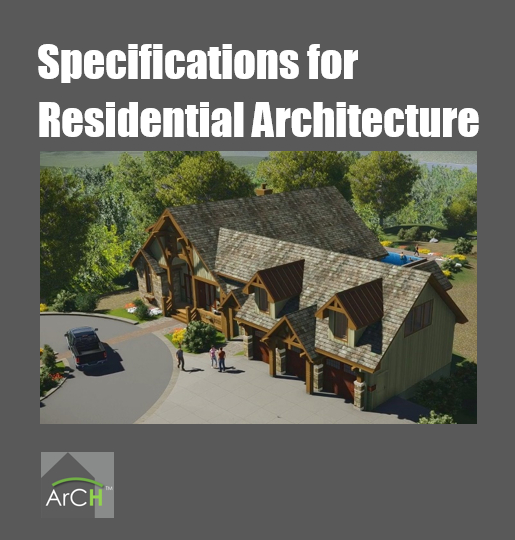 Click on the book cover to go to the product page.
This 45-page e-book is a FREE download.