ArCH members, and the rest of the architectural world, ArCH appears to be the first professional organization to offer, absolutely free, to all Architects, everywhere, the new ArCHomesData Energy Values/ Data Page.
It is here:
ArCHomesData Energy Values/ Data Page
Improving Residential Architecture is our motto, and here we are doing just that.  Now, every Architect of housing projects can download this handsome ArCH Excel form, enter their designed energy project values and make it available to the Contractor for posting in the built home.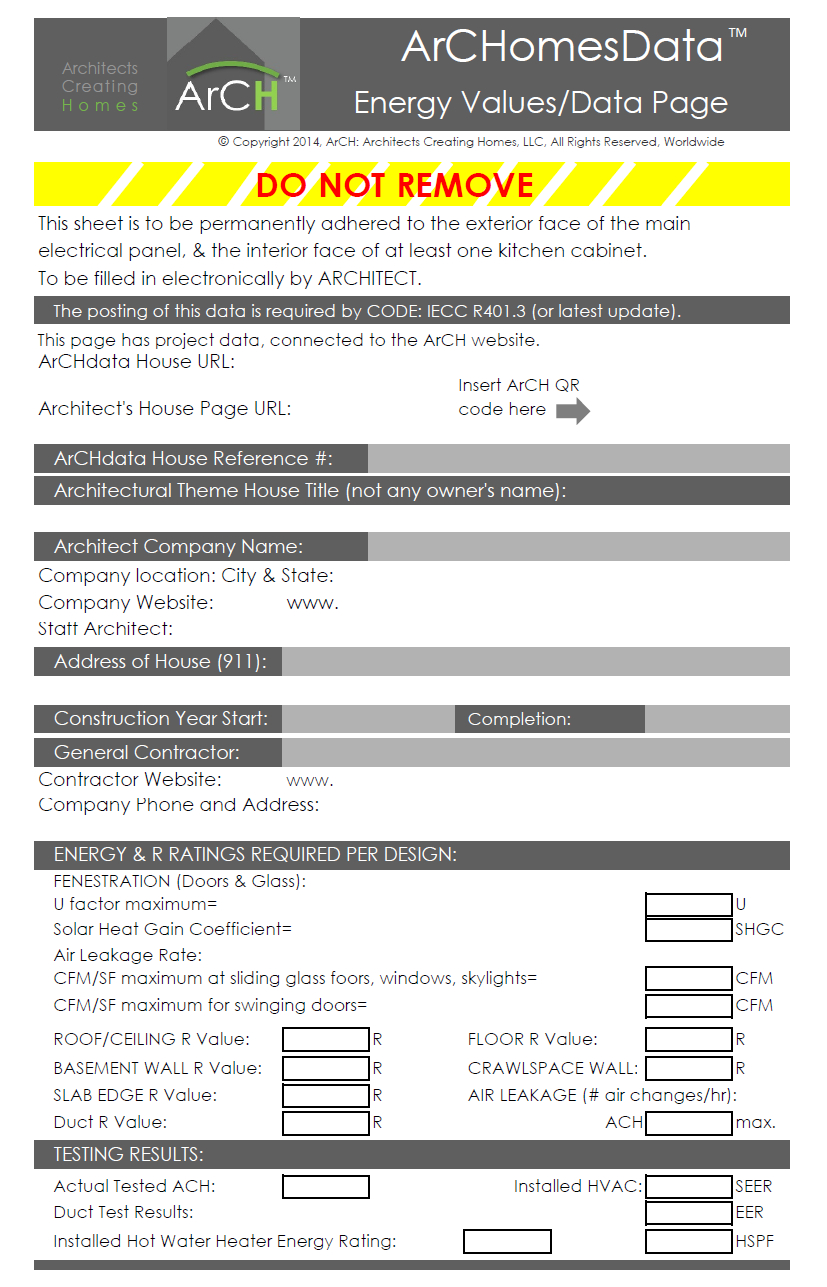 But the ArCHData form has more information than that!  You can also include the Architect's contact information, the General Contractors contact information, and also include an ArCH Project Page URL and a QR code for SmartPhone scanning, right from the house, so that future homeowners, building department officials, other Architects, Interior Designers and others can gain access to vital project information, right off this new ArCH SmartForm.  Very cool.
It is suggested that all ArCH Architect members immediately begin using this convenient and attractive form to consolidate your project Energy Values, and to satisfy the Code.  IECC now requires that there be an Energy Certificate posted in all new homes.  This is that form, as created by ArCH, with a few extra pieces of important information, including an electronic link to a Project Page.  Check it out.