Yeah; sure.  But the results aren't the same:
This funny image from  Lee Martin, Architect in Ft. Lauderdale: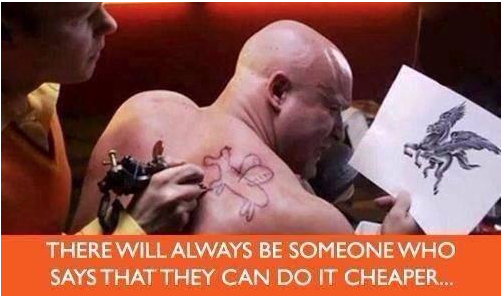 Lee says he's going to share this with his clients that say they know someone who can design their house cheaper.  The operative word here: "cheaper" in all senses of the word.