New ArCH video is now running on the ArCHwebsite:
VALUE OF A LICENSED RESIDENTIAL ARCHITECT
About time.  ArCH created this video because it didn't exist anywhere else on the planet until now: a high-quality video, dedicated specifically to helping licensed Architects who design houses explain to their potential Clients just exactly what the values are that come with Architects designing homes.
See this new information-packed video here: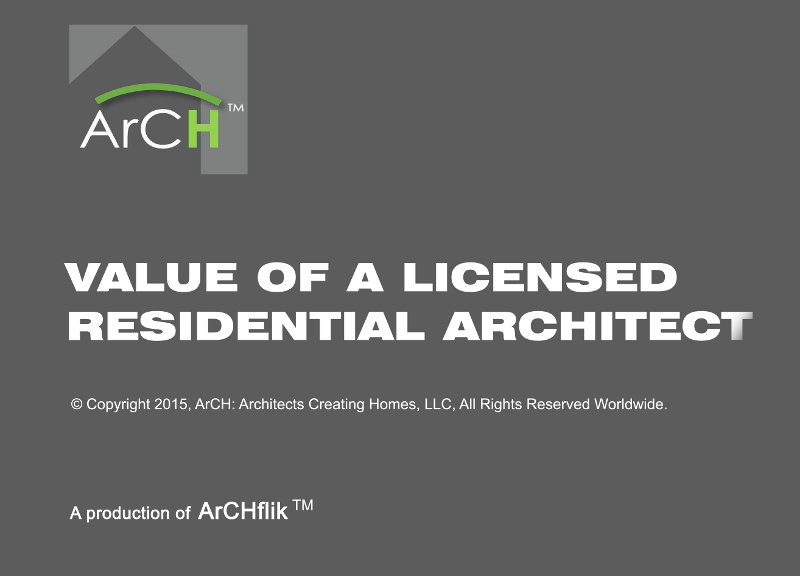 The creation of public information videos like this is just one of the many ways ArCH helps their membership along with Architects of homes everywhere to be more successful and to help the world understand what they do and why.
All Architects are hereby licensed by ArCH to post this video on their websites, using it in its complete length, and unaltered.  Show your potential Clients why they should be hiring you to design their residential project.  If a picture's worth a thousand words, a movie is worth a million.