Residential Architects is what ArCH:Architects Creating Homes is all about.
ArCH is the only independent national professional organization in America composed exclusively of Licensed Architects who focus on the design of residential architecture.  Residential Architects in good standing who are licensed in at least one state in the USA are eligible to join.  If you are a residential Architect, you should review the ArCHwebsite at:
and take a look around.  Residential Architects are going to find a great deal of information pertaining to their practice and smile as they begin to understand that finally, here is an organization created solely with their type of special practice in mind.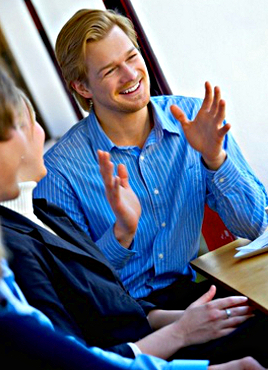 Residential Architects Find Friends & Help in ArCH
Residential Architects in America finally have a unified voice in ArCH, which is the only professional architectural society representing the specialized interests of Licensed Architects who design homes.  ArCH is an advocate for Licensed Architects who primarily engage in the design of residential projects.  There are unique issues facing residential Architects and ArCH focuses on these important matters.
ArCH FOCUS GROUPS FOR RESIDENTIAL ARCHITECTS
ArCH has numerous focus groups with ArCHmembers in them, often meeting virtually via Skype, to share, discuss & solve issues facing residential Architects.  Several ArCH Focus Groups:
•  ArCH Client Brochures for Member Firms
•  ArCHomes Awards     PROGRAM  (ArCHdes)
•  ArCHforms ™ AGREEMENTS & FORMS FOR ARCHITECTURAL RESIDENTIAL PRACTICE
•  ArCHmag
•  ArCHpac
•  ArCHspec ™  SPECIFICATIONS FOR RESIDENTIAL PROJECTS
•   CERTIFIED LICENSED RESIDENTIAL ARCHITECT PROGRAM
•   CERTIFIED LICENSED RESIDENTIAL GENERAL CONTRACTOR PROGRAM
•   FOCUS GROUP STEERING COMMITTEE
•   GREEN RESIDENTIAL ARCHITECTURE: ArCHomes Green ™
•   "IF IT NEEDS A PERMIT, IT NEEDS AN ARCHITECT" PROGRAM
•   REALITY TV SHOW FEATURING LICENSED ARCHITECTS PROGRAM

There are always new ArCH Focus Groups being added, whenever necessary, to help shine light on the specialized needs of residential Architects.
ArCH committee members often make lifelong friends with each other, sharing knowledge with other committee members and with the entire ArCHmembership, all of whom are residential Architects.  The ArCHwebsite is a gathering place for some of this comradery, with a blog, available to all ArCHmembers to air viewpoints about matters of interest to the membership at large.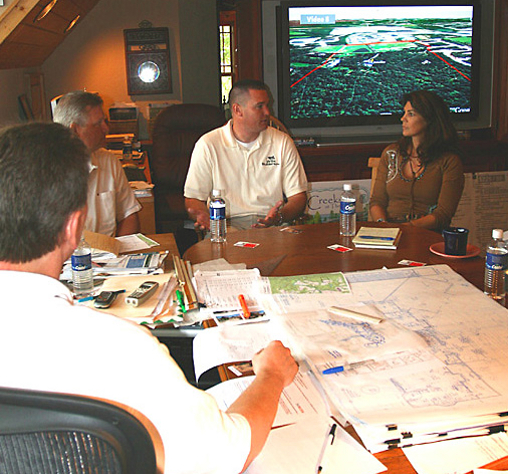 ArCHproducts/ ArCHstore
ArCH has created many ArCHproducts that help other ArCHmembers run their practices professionally and successfully.  These products are available on the ArCHstore.  All ArCHmembers enjoy deep discounts on all ArCHproducts.  ArCHproducts have all been custom created focused on residential Architects' practices, to aide them in the operation of their businesses.
FIND AN ARCHITECT FEATURE
ArCH has a FIND AN ARCHITECT page on the ArCHwebsite.  This feature has all ArCHmember companies listed in 4 different ways (for the public to search to find them): 1.  Style of residential architecture,
2.  Location of firm/offices:
a.  geographic region
b.  state, and
3.  Alphabetically by firm name.
From any of these firm name lists, when people click the firm name, that calls up the firm's page on the ArCHwebsite.  This easy and efficient means allows ArCH member firms to be found through the powerful ArCHwebsite, which is a huge marketing advantage for all ArCH member companies.  Residential Architects is what ArCH is all about.
ArCH BIG PICTURE SLIDE SHOW
The main ArCH cycling slide show is available to feature any ArCHmember's projects, providing additional global exposure for any member so interested.  The key is that each project is residential in character, represents outstanding architectural quality and was designed by the ArCHmember or under his/her supervisory control.
IMPROVING RESIDENTIAL ARCHITECTURE
Ever ArCH member is helping the cause of residential architecture, when they become a member.  They can also make the choice to do more, by serving on Focus Group committees to deal with issues pertaining to residential Architects.
INTERPERSONAL, CARING MEMBERS
ArCHmembers take a pledge, as part of the Code of Conduct, to assist their brother and sister Architects when they join the organization.  When you have a problem or issue, you can count on other ArCHmembers to listen with a sympathetic ear and to then offer wise counsel to help you deal with the matters that are important to you and residential architecture.
SAVE MORE CASH THAN YOUR DUES EVERY YEAR
ArCHmembership provides you with useful information, forms, ways and means that should save you much more than your yearly dues, if you participate.  ArCH is a great value for all residential Architects.
 tags: residential architects